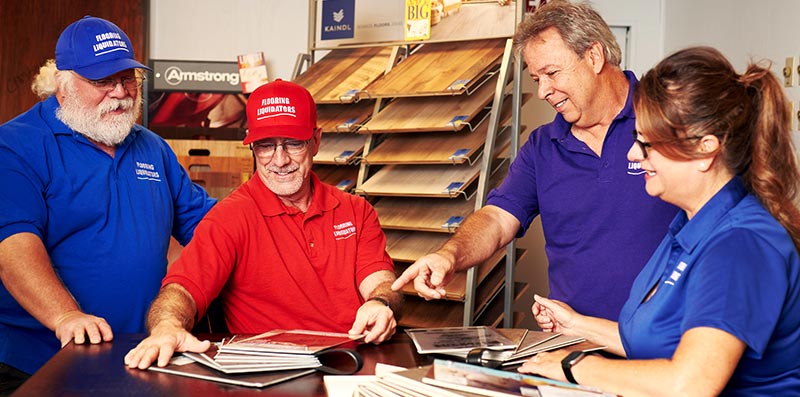 Your Trusted, Local Flooring Experts
Since 2005, Ron Favetta and Flooring Liquidators have served Pinellas County homeowners by offering friendly, professional advice for all their flooring needs. We pride ourselves on delivering high-quality products at affordable prices.
Largest Selection of High-Quality Flooring
We painstakingly select and carry the best flooring brands to ensure all our customers get the best products and prices in town. Our immense variety of brands and flooring options means we are certain to find the right fit for your style and budget.
Our Low Overhead = Savings for You!
All our flooring options are custom order, which means you're not paying for the overhead costs of in-stock inventory and a giant warehouse. Additionally, our direct relationships with manufacturers allow us to give you the BEST prices on our entire inventory, every day.