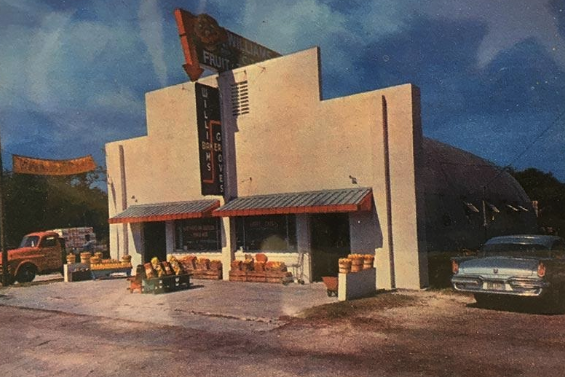 From selling delicious citrus products to high-quality flooring.
As the times change, so do many of the amazing businesses in our area. From adapting to keep up with new changes in technology to shifting interests based on the needs of the locals, transitions happen and should be embraced. This is exactly why we want to reflect on the rich history in Pinellas County, more particularly our spacious Seminole Location that used to be a citrus stand in the 1950s! Today, our building houses the largest selection of high-quality tile, hardwood, and laminate flooring in Pinellas County, but it wasn't always that way. Before we tell you about our spot, here's a bit about our local area!  
Pinellas County – One of Florida's Top Citrus Producers
Well before the development of high-rise condominiums and elevated highways, Pinellas County was home to a different terrain. Naturally, its pristine beaches and lush landscapes existed, but just a few decades ago, the area boasted acres and acres of citrus groves. The first orange grove in Pinellas County was started in the 1830s by Odet Philippe and over the course of the next century, the area would come to have over a million orange and grapefruit trees becoming the 4th leading citrus producer in the state. While other counties in the state had larger groves overall, the citrus produced in Pinellas County was recognized for years as being among the best. 
Our Home in Seminole
Constructed in the 1940s, our building once served as home to the Williams-Baker groves. There, Katherine Elizabeth and Paul Baker packaged and shipped citrus and gifts to friends and family all over the area. From jellies and jams to fresh products, they offered some of the finest citrus products available anywhere.
Over the years, times changed in Seminole but the stories and memories of what was once a booming citrus hotbed live on. At Flooring Liquidators, we admire the locals of the past and are grateful to call such a unique historic building one of our two locations. To this day, our Seminole location is one of the oldest structures in the area and its eye-catching half-dome shape makes it very easy to spot while driving by. 
Whether you want to gain a glimpse into old Florida or examine products in our showroom, we encourage you to stop by. We would love to chat about our fantastic building and show you some of the highest-quality flooring available anywhere.
To learn more about what we have to offer, call us at (727) 394-8750 today or request a free estimate!