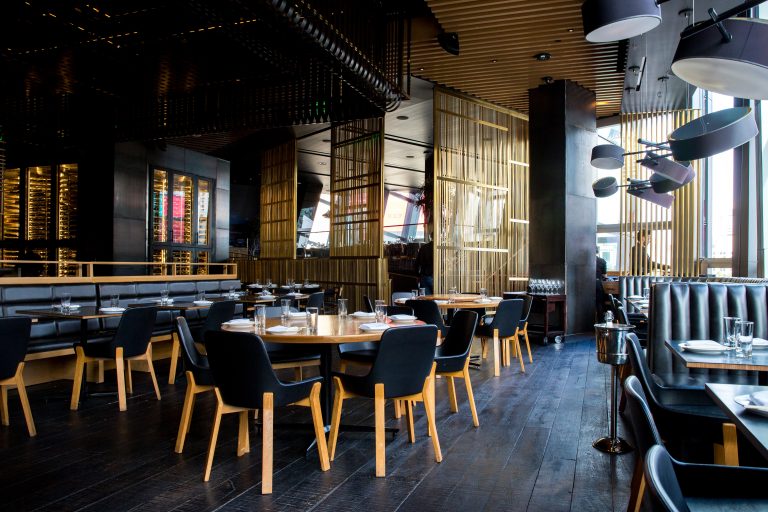 Whether you're opening a brand-new business or are sprucing up an existing one, making the right choice of flooring is an important investment. In fact, it can make or break the look and feel of your commercial space.   
You see, many businesses are not aware that the choices they make on interiors can have an effect on the impression that customers make as they step through the front door. Floors also have an effect on the comfort levels of staff members walking the floors every day. Don't rush to check flooring off of your "to-do" list! Tread carefully and pick a floor that takes all of these important factors into account.
Business type
Each business type has various needs that should be considered when choosing flooring. Get it wrong and you've made an expensive mistake.
Imagine spending eight hours a day in an office and listening to the click-clack of feet on floors. By the end of that day, you'd know all about the importance of acoustics! Now, imagine spending long periods standing in a retail environment. By the end of that day, you'd understand how essential underfloor comfort is! Next, imagine operating heavy machinery all day in a manufacturing environment and discovering that that ceramic flooring has cracked. You'd know the importance of strong, durable flooring. 
As a business owner, you'll know that slips, trips, and falls are the number one cause of injury for staff and customers, so you'll want to factor in your need for non-slip flooring, too.  
Appearance
First impressions count. The interior of your business communicates your style to customers and reflects your brand. If your business is selling luxury goods, your interior should reflect this. What feel are you hoping to create? Vinyl, stone, and marble say sleek and modern. Rustic hardwood says warm and inviting.  
Budget
With so much overhead to consider, your business needs to keep the cost of flooring in mind. Perhaps you don't want to commit to a floor that needs replacing or repairing every couple of years and are more drawn to the longevity that vinyl can offer. Not to mention, some luxury flooring options can cost $7 per square foot! Our direct relationship with manufacturers means we give the best prices, so you can choose the waterproof laminates range from just $2 to $4 per square foot. 
Put your best foot forward
So, whichever flooring you choose for your commercial space, call or visit us to chat about the best selection of flooring in Pinellas County at the best prices. We offer free estimates and we're a family-owned business.
The perfect commercial flooring is out there, waiting to be chosen, and your staff and customers will be floored at how great of a choice you make!
Get your free estimate today!