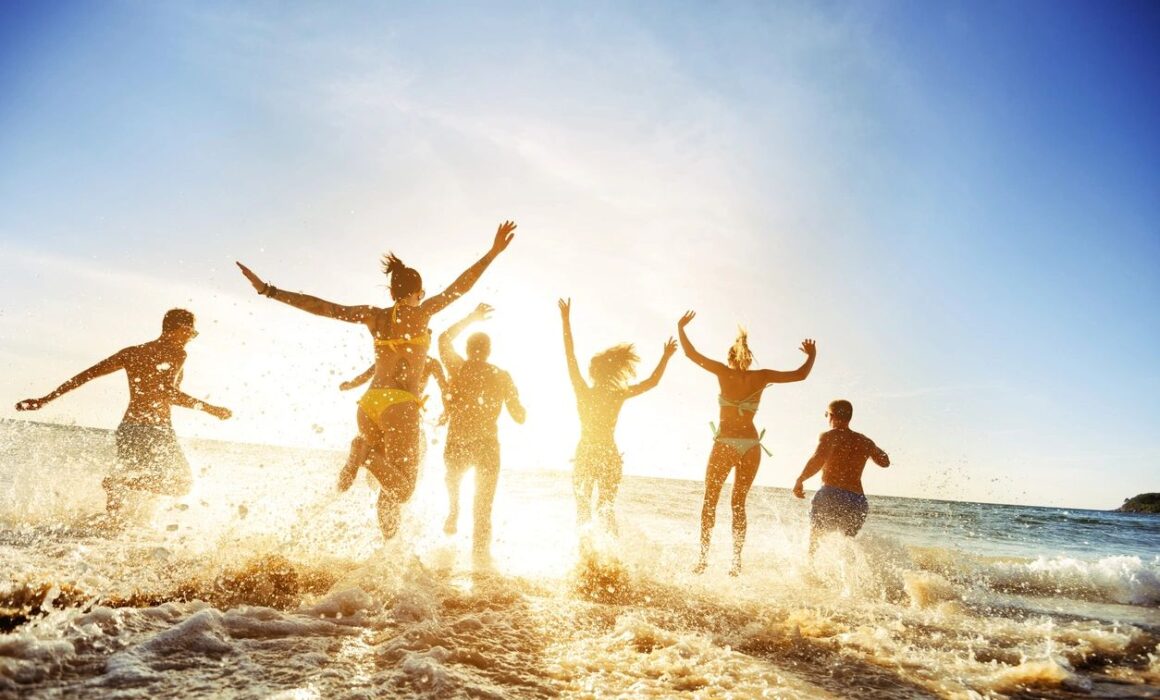 Beach lovers assemble! Summer is here. It's time to get that barbeque grilling, pack away those long sleeves, and chill those drinks. 
Beach life is the best life: those crashing waves and that coastal breeze. We Floridians are spoiled for choice when it comes to the most beautiful coastal spots, and if you're lucky to live or have a vacation home in the Sunshine State, no doubt you love every minute of it. 
But do your floors love the beach life? Or are they looking scratched, worn, and old? As much as we live for the summer beach days, they take a toll on our floors. The traffic in and out with sand-covered sandals means that the tiny abrasive particles scratch your floors and dull them. The splashing of wet towels and saltwater spills mean warped floors over time.
Rest assured, we've got the best flooring options for vacation homes and coastal living that are sure to offer beauty and practicality for years to come. 
Coastal interior vibes
Bring the beach vibe indoors by adding a coastal feel to your home. Blue hues in soft furnishings such as throws, curtains, and bedding, as well as in kitchen and bathroom tiles bring an immediate coastal look. Introducing sandy colors to walls and floors compliments the style. Taking inspiration from nature when making interior choices is going to give a cozy, coastal feel to your home.
Hardwood floors give you that beach impression since it reminds us of wooden piers, surfboards, and driftwood. Choose light, airy, sand-inspired colors for a natural touch. Longer, wider planks are currently popular and give a trendy look to your beach home. 
Of course, classic floor tiles are easy on the eye and easy to maintain, and always look divine in beach properties. Perhaps it's because the color and textures remind us of seashells. Whether you opt for porcelain, natural stone, or ceramic, tiles are cool underfoot on a hot day when you're cooling off after a beach walk. 
The other thing we love about tiles is that they offer an opportunity to be creative – you can mix it up with mosaic style in the kitchen or bathroom, taking inspiration from some of the mosaics you may have seen around the boardwalks. 
Practical solutions
If you're looking for something to withstand sand and saltwater, waterproof luxury vinyl is the way to go. Not only is it durable, but it's so easy to maintain. You'll be amazed at the huge choice of shades and styles, and you can relax knowing that the latest technology means it will stay bright and fresh for many years.  
Our choice of laminate options is sure to dazzle, and so is the affordability. This is a durable, easy to install, practical option for any busy beach-loving family.  Because it comes in a variety of wood finishes, you're going to find a style to match any decor.
Helping you choose
It's so easy to take inspiration from the coast this summer and apply it to your home. Think of the colors of the sea and sand, and factor in your beach-loving lifestyle. 
With years of experience, we would love to help you choose. Get in touch for a free estimate, and let's talk about flooring for your coastal home.