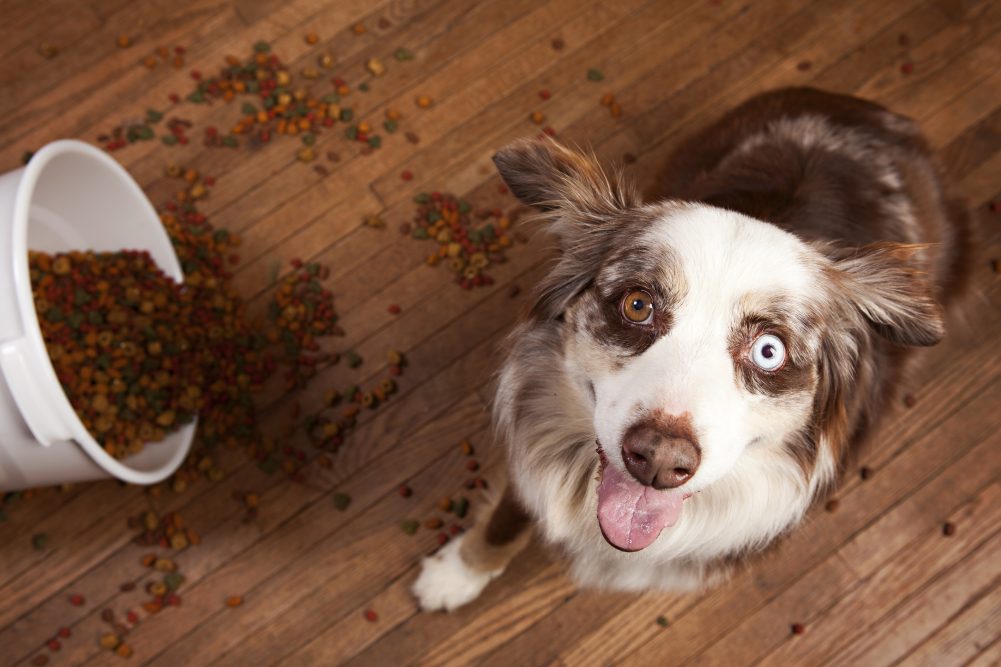 What to Consider When It Comes to Your Pet
Did you know that 40 percent of all homes today have at least one dog? This figure is likely even higher in Pinellas County, one of the most pet-friendliest places in the country. Understanding this, families often face important decisions about the flooring in their home when it comes to meeting their pet's needs. Naturally, determining which flooring is best in these instances deserves serious consideration.

At Flooring Liquidators, we can help guide you in making these decisions. As you likely realize, one type of flooring will not accommodate every dog's needs. Fortunately, however, a variety of flooring options exist allowing you to select the one ideal for you. From tile to luxury vinyl, to even hardwood, several flooring types might be best for your dog. And with decades of flooring experience, and as dog lovers, the experts at Flooring Liquidators can guide you in the right direction.
Your Dog and Your Home's Flooring – The "Big 4" Things to Consider
While design, appearance, and style are obvious considerations when it comes to flooring, these are usually not the most important when it comes to your pet. Instead, other concerns often exist based on your dog's needs. These needs vary based on the size, age, health, and even the personality of your dog. However, each pet usually requires a consideration of the following four major areas when choosing flooring:
Water and Stain Resistance – Is the flooring easy to clean and is it easily stained or damaged by water?
Scratch Resistance and Durability – Is the flooring strong, lasting, and resistant to your dog's nails?
Traction, Safety, and Comfort – Is the flooring slippery, hard, and uncomfortable making things unsafe for your pet?
Noise and Sound Absorption – Does the flooring make your home quieter or does it enhance noise?
Each of these areas deserves your attention in relation to your dog's specific needs. For example, you may be most concerned about scratches and stains if you have a new puppy. Or comfort and padding may be more important for an older dog with hip problems. Regardless, by examining these four areas, you will be better able to determine which flooring is best for you.
Best Flooring Options to Consider for Your Dog
Understanding the key features of flooring types to consider for your dog, several flooring styles may be ideal for your particular home. While most people generally avoid carpeting and laminate flooring due to stainability and the potential for water damage, even these may be considered in the right situation. However, the following are among those flooring options that are most popular among dog lovers today.
Tile, Concrete, and Stone – When it comes to these flooring styles, each can provide natural beauty in addition to several other advantages. In addition to being extremely durable, these flooring styles are easy to clean and resistant to stains. Likewise, they are highly scratch-resistant. But at the same time, these flooring options may be too hard and cold for some dogs, especially older dogs with joint-related problems.
Luxury Vinyl – Available in both planks and tiles, luxury vinyl is another strong flooring consideration. In addition to mimicking the look of tile, stone, or wood, luxury vinyl is also scratch-resistant, durable, and easy to clean. In addition, luxury vinyl is usually more affordable and more comfortable for your dog. Most luxury vinyl flooring is water-resistant some waterproof as well.
Engineered Hardwood – For some dog lovers, nothing can replace the look of hardwood flooring. In these instances, engineered hardwood offers some options. These have been engineered to be more durable, scratch-resistant, and water-resistant, but some caveats are worth noting. Some types, like Brazilian Cherry and White Oak, are more durable than others. Likewise, these should be installed with a strong finish and thick
veneer to reduce scratch potential.
We Are Here to Help!
Understandably, choosing the right flooring for your dog and your home can be challenging at times. However, several options are available that can meet a variety of needs. As flooring experts, we at Flooring Liquidators can guide you in choosing the flooring type best for you and your dog. And we have expert knowledge regarding the installation and other factors that are similarly important. We appreciate how important it is to get the right flooring for not only your needs but for those of your pet. That's why we at Flooring Liquidators have been serving the flooring needs of dog owners since 2005.