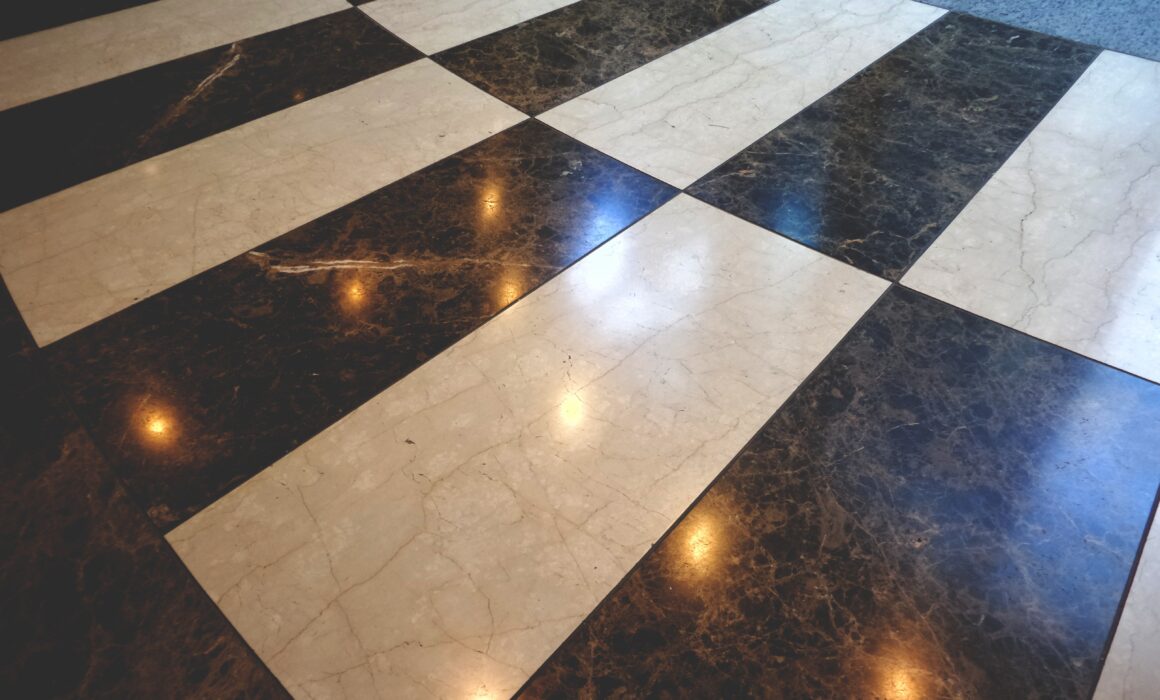 August 3 was #CleanYourFloorsDay and a reminder to us all that scrubbing the floor is just as important as dishes and countertops when it comes to keeping your home shining.
Historically, people used to lay layers of reeds on their home's floors to keep dirt and mud out of the home, and the rushes would be replaced every year. Later, rugs grew in popularity as a comfortable way for people to minimize dust and dirt being tracked throughout the home. As technology advanced, we were inundated with various choices in flooring, along with new inventions from mops of all shapes and sizes to
vacuum cleaners, and of course, the floor cleaning detergents that bamboozle us in the cleaning aisle at supermarkets.
Despite the daily grind of traffic and spills, you can keep your floors gleaming for years with the right know-how. For homeowners who want their floors to sparkle, let's look at the best cleaning and care techniques that will suit your floor type.
1. Hardwood
Regular brushing with a broom or vacuuming with a brush attachment will keep hardwood floors free of pet hair and debris. The best mop for hardwood floors is one with a microfiber head that will trap grime, however, remember to wring the mop until it's almost dry and never leave water residue.
An expensive mistake that is commonly made is when the wrong cleaning detergent is used on hardwood floors, which can strip its finish. Harsh chemicals can be damaging, so explore natural cleaning options or a product specifically for hardwood floors.
2. Tiles
Tiles are easy to sweep and vacuum and can be cleaned with a water and detergent solution using a rag or chamois style mop. Gentle cleaning can keep tiles looking fresh for years.
Ceramic tiles may be resistant to dirt however, sand and grit can dull a tile's surface. Ceramic and porcelain tiles are low maintenance while limestone, slate, and marble may require extra care. Flooring pro tip: never allow glazed tiles to air dry in case water stains form, and always dry with a clean cloth after washing.
3. Laminate
Laminates are known to be easy to maintain, scratch and dent resistant, and some have splash-proof and waterproof coatings. Most detergents are suitable for cleaning laminate flooring, just make sure to check the manufacturer's guidelines.
Microfiber mops are a good choice for cleaning laminate floors but remember to avoid using too much water since it may seep into seams and lead to swelling or bubbling over time.
4. Vinyl
No wonder one of our best sellers is the waterproof luxury vinyl. It's a practical choice – so durable and easy to clean. Most detergents are suitable for cleaning it, but why not try a natural cleaning solution? Just mix one cup of cider vinegar with one gallon of lukewarm water, use a damp mop, apply to the floor and rinse. So simple! For an extra boost, a couple of drops of liquid soap can be added to the mixture.
Time for a flooring update
Sometimes, no matter how much time and effort we can spend on making our floors gleam, they can start to look frayed, stained, and downright dull. If the time has come to refresh your flooring, let's talk. We would be delighted to talk you through the various flooring styles and options, and of course, how best to care for them so that they can be enjoyed and admired for years to come.