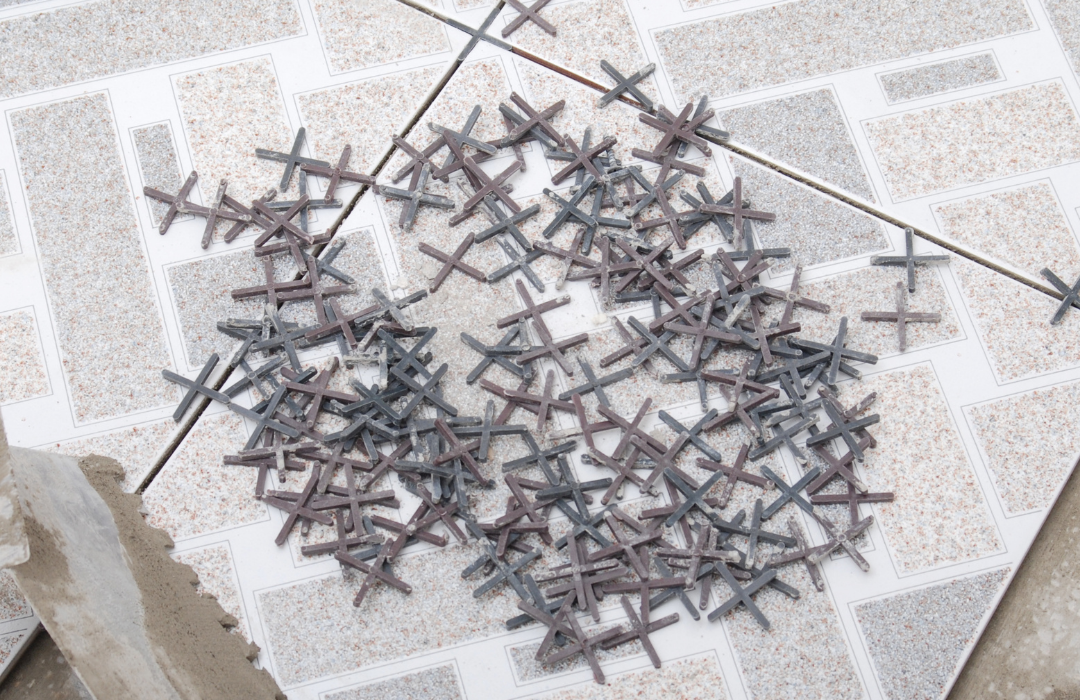 There are many reasons why laminate flooring is so popular. It's an excellent alternative to wood, it's durable, and it's easy to install. However, for as long as manufacturers have been producing laminates, the great flooring debate rages on: to install yourself, or ask the expert? Now, that is the question! 
Let's dive into the pros and cons of installing laminate flooring by yourself, versus asking the experts.
Pride
There's one sure way to get bonus points with the spouse: do some DIY around the house. And if you're handy, a flooring project is bound to get you into the good books. Perhaps you have years of experience and feel a sense of pride in doing things yourself. Besides, laminate flooring can be easy to install and there are plenty of YouTube videos with tips and tricks to guide you. However, get it wrong and you'll never hear the end of it!
Time
The time required to carry out a floor installation will vary depending on the scale of the project, the skills and experience you have, the materials you're using, and whether or not you have recruited some help. For many, it can be a weekend project. But for some, it can turn into a more time-consuming effort than you had bargained for!
Savings
Many install flooring themselves to save money. A word of warning, folks: if you're new to flooring installation, making a mistake can end up costing you more in the long run. If you damage flooring when cutting it, for example, it's back to the store to order more. 
Installation tips
For those of you who are going to go for it, remember to add the following to your cart because you'll need more than just the laminates themselves:
Underlayment: underflooring, cushion, and moisture barrier
This is essential, because it maintains the warranty of the flooring, creates a moisture barrier, reduces noise, is softer underfoot, and increases the life of the flooring. 
For a more finished look, transition strips give a cleaner visual when you're moving from old flooring to new.
Baseboard or quarter rounds
Remember to leave an extension gap between the flooring and the wall to allow for the laminate flooring to expand and contract. Next, install a baseboard to cover this gap or quarter round or shoe molding. 
The equipment you'll need includes a tapping block, pull bar/ pry bar, measuring tape, spacers, mallet, knee pads, level, dust mask, utility knife, and flooring cutter.  
Measure up
Once you calculate the square footage of the area you want to floor (multiply the width by the length of the room) always remember to buy 10% more. This is because not all planks will fit perfectly, and some will need to be cut, so you'll have pieces leftover. For diagonal or herringbone design, make that an extra 15%. Trust us!
Experts at hand
Installing laminate flooring yourself can be rewarding. However, for some, installing flooring can be outside their comfort zone. Perhaps you've considered installing floors yourself but didn't realize that there were so many steps involved. If you don't have the experience, tools, or time, it's best to call in the experts.
At Flooring Liquidators, help is at hand. Although we don't have an in-house installation crew, we focus on getting you the best quality flooring at incredible prices and refer you to one of our installation partners. When you choose a professional installation, it means peace of mind. Our partners have been installing floors for years and they've got all of the tools for the job.
Call in and discuss the options with us – you'll get experienced experts, attention to detail, and plenty of time to discuss your project – unlike at the big box stores. We simply know what kind of flooring works in various spaces. 
Help is at hand. Let's start with a free estimate and take it from there.