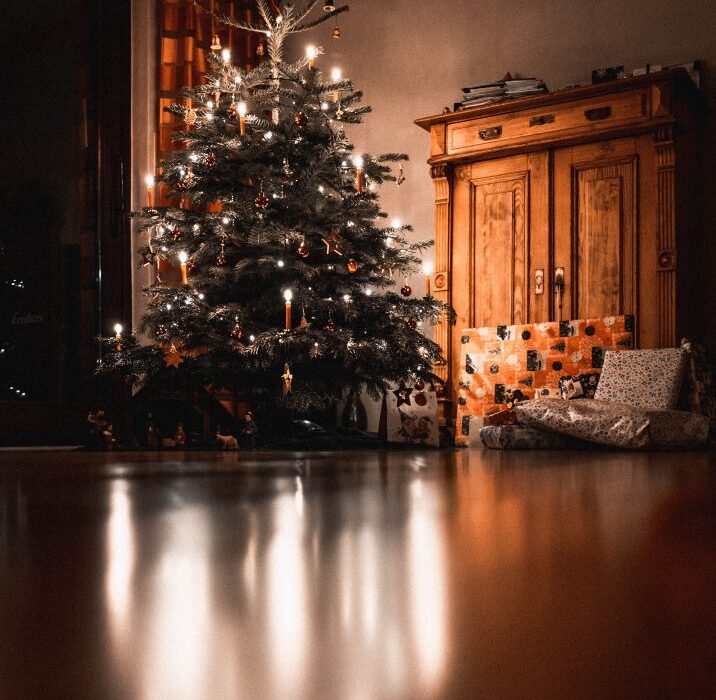 So, you've finally worked your way through the leftover Thanksgiving turkey, the tree is up, and your Christmas countdown has officially begun. Sounds like you're well on your way to getting ready for the festive season.   
But before you get too comfortable on the couch and start buying matching Christmas pajamas, there's one more thing on your holiday to-do list: think about new floors. For the last few months, you've been noticing the cracks and scuff marks, and have been meaning to get started on replacing the floors. You've been so busy getting through the year that Christmas is almost upon us.
The good news is that the holidays are the perfect time to get your floors in order, and we've got three reasons why:
The holidays can be an especially busy time for most homes, and the family will be descending upon you any day now. Christmas is the season to spend time with the ones you love. Oh, and also your in-laws. Imagine your guests arriving for a meal in your decorated home and stepping onto fresh new floors.  
The holidays are a time to chill, binge watch Netflix, and devour boxes of chocolates while debating which movie to watch next. Relax in the knowledge that you've chosen a stunning new floor, installed by experts, invested in style and comfort, and increased the value of your home. 
You've worked hard all year and boy what a year 2020 turned out to be. You've hosted them all, ticked all shopping off your holiday list (or at least made a list), wrestled the decorations down from the attic, and untangled the lights. Both you and your home deserve new floors. 
Happy Holidays
Now, there's just one dilemma we should mention. No, we don't mean what to buy for Uncle Joe. Go with the reindeer socks. We mean that with a new floor on the horizon, you're spoiled for choice. Will you go for stylish hardwood, classic tile, durable Laminates, or practical waterproof flooring? They all look so good, and there are so many styles to choose from. The good news is that the experts are standing by the make sure you pick the right type of floor to suit your taste and homelife. Get in touch if you'd like to discuss your flooring options, and we'd be delighted to guide you.
From all of us here at Flooring Liquidators, we want to take this opportunity to thank you most sincerely for your custom and support all year. Many of us have faced uncertainty and challenges with our health and finances, and it's a great time to reflect on what we're grateful for. Working in the Pinellas County community, we see how our friends and neighbors have pulled together to help each other out. This year, more than ever, we value our loyal customers, and we wish them well for 2021. 
And as for you? We've heard that you made Santa's nice list, so here's to you. This holiday season, we wish you peace, love, and beautiful new floors.