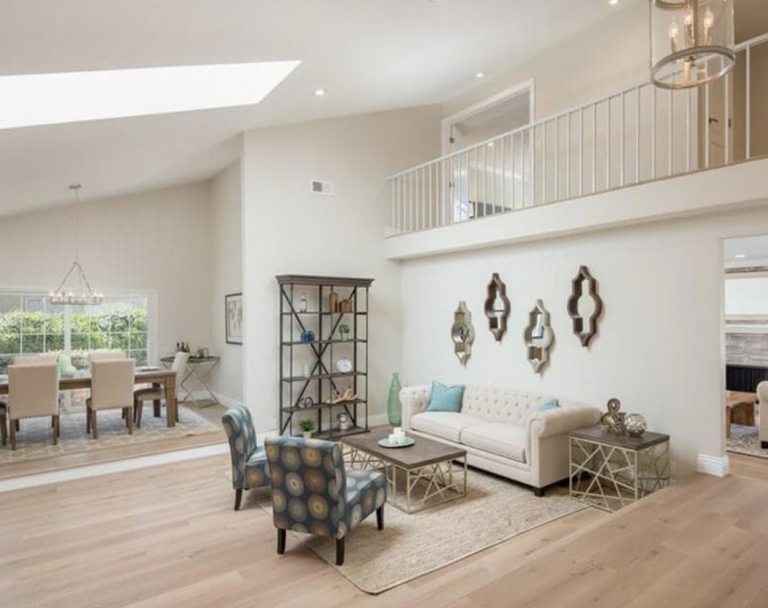 Floors are the first thing that someone notices when they step inside your home. Shabby, damaged, or scuffed floors send a clear message: your home is crying out for some TLC. Your floors take a beating every day – the traffic in and out, the water spillages and effect of sand carried in on shoes, pets, and plain old wear and tear. 
Whether you're thinking of selling your home or just getting around to replacing those outdated floors, stop and think about how new flooring can add value to your home. Let's look at the top reasons why investing in new floors means investing in your home.
New floors impress buyers
Anyone selling a home will tell you that it's a competitive market. Stand out to potential buyers with fresh flooring that's sure to impress.
Flooring can make or break the sale of your home because it influences a buyer considerably. Quality flooring means that the buyer can imagine himself crossing the threshold, cardboard box in hand. Poor, outdated flooring means that he's adding 'replace floors' to his to-do list, and calculating the cost. Next thing you know, he's haggling over the asking price or bidding on another house if he thinks that yours is too much work.
New floors show that you love your home
When someone visits your home, they know that you take care to look after and present your home. New, quality flooring shows that your home is a place that you cherish and value.
New floors set the tone
We've all seen how flooring features in interior design magazines because flooring is like a blank canvas – it has the power to create a great first impression.
Which floors offer the best return on investment?
If you're thinking of replacing your floors, you'll want to weigh your own family's needs as well as the desires of potential buyers in the future. We explain which flooring adds the most value.
Hardwood
Hardwood floors are the best investment that you can make because they're seen as a durable, lovable classic. In fact, a realtor will always highlight wood floors when selling a home, since they boost the sale price of the home. Did you know that the average return on investment (ROI) for installing hardwood floors is around 70%? That's quite a good bang for your buck.
Tile
Many opt for tile, particularly in warm climates like Florida, because they recognize it as a fantastic choice when it comes to humidity and water. Buyers equate tile porcelain and marble floors to sophistication and luxury. Tiles are always popular since they're durable and easy to clean.
Laminate
Laminates are sure to impress the modern buyer, particularly those who have kids and pets and understand that laminate and waterproof flooring is a lifesaver. Easy to clean, practical, and good looking: who wouldn't love this kind of floor? The good news about laminates is that it adds value to your home at an affordable price.
Carpet
Carpet is seen as outdated these days. When considering purchasing a home, buyers worry about the cleanliness of a carpet, unless it's brand new. If there's a smoker or a pet in your home, you might not realize that odors and stains can cling to carpet, giving a bad first impression. We don't recommend installing carpet for adding value to the home.
Time to invest in your home
Still not sure which flooring to choose? Don't worry, you're in great hands, and we love helping you choose the flooring that's right for you and your family. Get in touch for a free consultation.