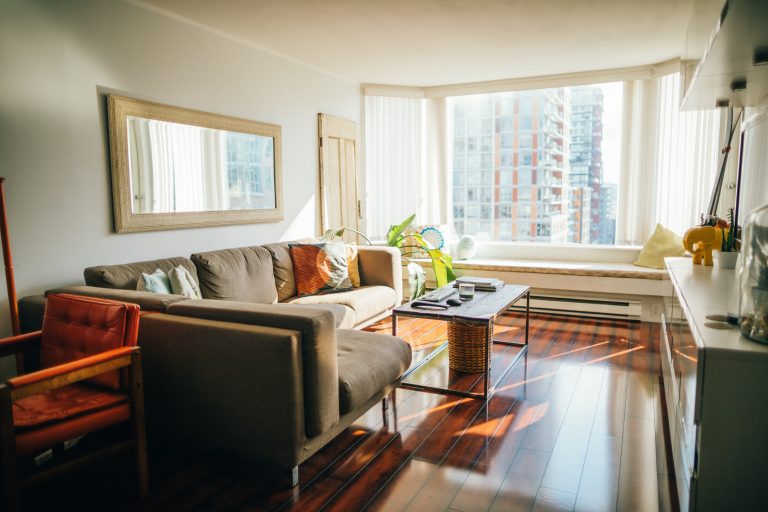 The most sought-after styles we're most likely to see in the coming year.
Today, the options for hardwood flooring and the level of customization that we can achieve are almost limitless. From the species of hardwoods to the stain to the way that planks are laid, a home can be transformed from rustic to modern to traditional and beyond.   
Our handy and knowledgeable team at Flooring Liquidators is constantly researching in order to provide our customers with the best products possible and here are the top trends that we're seeing for 2020. 
Dark and Cool Toned Hardwoods
If you are a big fan of interior design, then we are sure you have picked up on this big trend that has been going on over the last decade. People are loving those darker colors when it comes to their floors and we don't see this trend slowing down any time soon. There are two types of people who absolutely love their dark floors and those are:
People who prioritize style over

maintenance

. They typically have their kids out of the house and are looking to add rich, dark tones to their interior.

Those who adore dark floors but want to keep it just a tad lighter so that the floors can be maintained in a somewhat easy way.
No matter what type of person you are, one aspect is clear – cool tones are preferred and are going to be big in the future. 
Light, Natural, and Muted
Don't worry, we know we just went to the opposite side of the spectrum here. The truth is, the 2nd most popular floor choice is light. It is perfect for those who want a more natural look and appreciate the simplicity of wood that is not heavily treated. Even though these floors seem very different than darker ones, one theme is the same – to drown out the yellows and showcase cooler tones. 
Gray and Gray Blends
People simply cannot get enough of gray and that is going to continue into the new year! Gray flooring has been on the rise for some time and it can be seen practically everywhere. From wood to tile that looks like wood to gray vinyl planks that look like wood, gray is growing. We noticed this trend a few years ago and it is definitely starting to catch some steam.
Natural Looking Finishes
When it comes to the sheens of the floor, matte and satin are amongst the most popular. They are easy to clean and look great for a long time. Semi-gloss and glossy finishes are outdated and over the past few years, flatter finishes have been increasing their popularity. People are loving the look of waterborne poly and will continue this into 2020.
Whitewashed and Lightly Whitewashed
Whitewashes are back, Flooring Liquidators fans! They are growing in popularity and are a blast from the past. They were very popular in the '80s and are back now in a more modernized way. Today's whitewashes are more matte and are more subtle in character. The mineral streaks give the wood a linear look that creates a contemporary style when compared to a more traditional look.
In the world of flooring, there are constantly changes from new techniques to new products. Our team at Flooring Liquidators is at the forefront of these alterations and we are very excited to showcase what we have to offer in 2020. We know it is going to be a great year for flooring and are very excited to be apart of it to benefit our fantastic customers. For any questions you have about flooring, contact us! We offer free estimates and have two spacious showrooms for you to see what we have to offer in person! We can't wait to help you elevate your home's interior together!