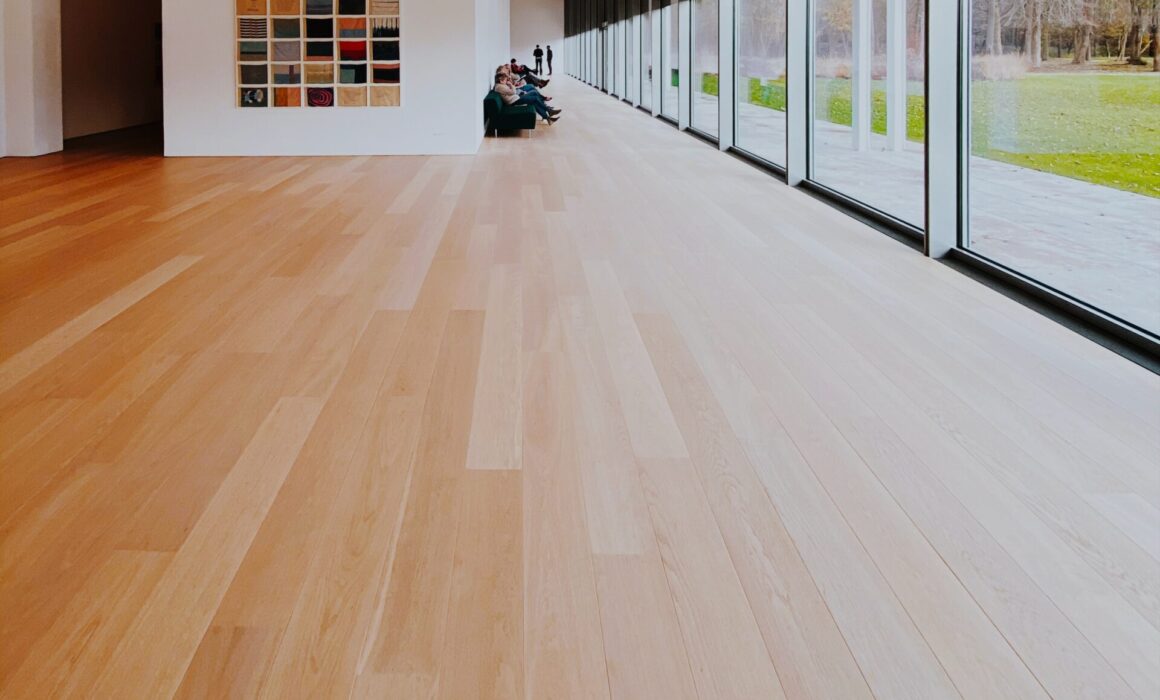 Happy New Year! How was your Christmas? 
Here's hoping that your kitchen floors coped with the splashes of cranberry sauce and gravy. Or was the constant footfall of family and neighbors traipsing through your hallway too much for the old carpet to take? 
The festive time has come to an end, the tree has been removed, the lights packed away, and the floors have been scrubbed. Yet, sometimes our floors don't look like they've been cleaned, no matter how much elbow grease we use. The scratches and stains catch our eye every time we walk into the room.
Maybe it's: new year, new floors!
In addition to choosing a floor that suits your lifestyle, it's good to choose a floor that's current and will look on-trend for years to come. As we ring in a new year, let's see what's hot in flooring for 2022 and take some inspiration.
Light Coloured Floors
Floors in light tones will continue to be popular in 2022. That's because they'll make a room look bigger, which is great for anyone who's spending more time at home as the pandemic continues, or anyone working from home or hybrid working. 
As you know, light floors reflect any natural light coming in through windows, giving an airy and bright feel to the home. Anything that opens up a space is going to help a home feel more spacious.
Environmental focus
The trend for sustainability is an ongoing trend that we're happy to see continue. Demand for hardwood flooring is going to continue because it's an environmentally friendly flooring option and because we all love to bring natural elements into our homes.
Warm tones
Aren't you a little tired of grey and white? It's time for the cool colors to move over to make room for warmer tones in 2022 when it comes to both flooring and kitchen choices. This will give a feeling of comfort while we spend more time at home. 
Wood-look
Wood looks will be in demand in 2022, and laminates and vinyl will allow us to enjoy the feeling of nature in our homes. The variety of wood looks available in laminates, for example, will be a cost-effective way to get the wood look for less.
Low maintenance
As we use our homes for both work and play, easy maintenance is something we value in 2022. Waterproof vinyl flooring is predicted to be a top choice in 2022 as people appreciate the fact that it copes well with their busy lives. Because it's resilient and durable, it will be in place for years to come without the need for replacement in a couple of years.
Looking forward to what 2022 brings
After so many years in the business, we're blessed with customers who come back time and time again, then tell a friend. We're excited to see what this year has in store.
Whether you're looking to inject some fresh personality into your home, or whether you plan on flipping a house, new flooring will go a long way towards achieving this.
Whatever your preference, it's our honor to help you choose. Rest assured that you're being guided by experts in flooring, and we'll keep to your budget. 
Give us a call or call into our showroom to explore our stylish, practical, and surprisingly affordable flooring choices.