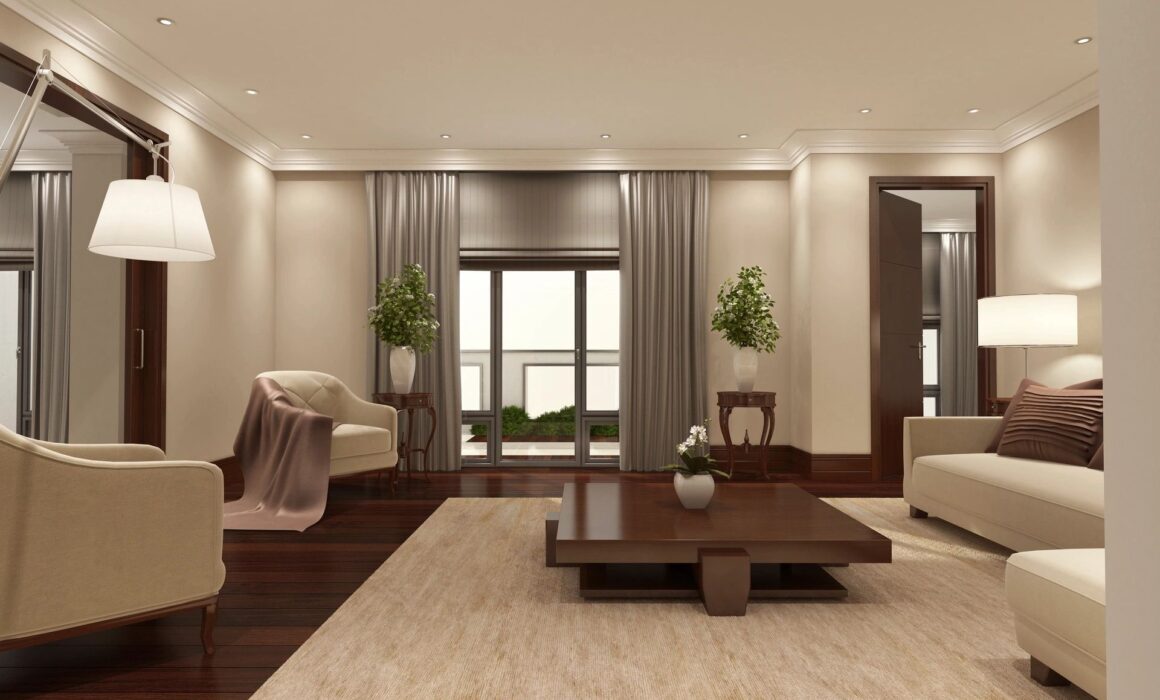 When you're in the flooring business as long as we are, you learn a thing or two about interiors. At Flooring Liquidators, we count ourselves lucky to have helped the good folks of Pinellas County choose floors that suit their homes and businesses since 2005. 
So, we thought it high time that we share some of our flooring expertise. So today we're looking at how to pair dark flooring.  
An elegant choice
If your home décor needs a refresh or you want to invest in your home, you've probably been checking out interior websites and glossy interior magazines looking for inspiration. No doubt you've seen that dark floors are heavily featured right now. 
And it's easy to understand why dark flooring is a winner. Darker wood tones add contrast to a home, as well as comfort and sophistication. We've seen the popularity of dark floors soar over the years in our store, and in global flooring trends.  Bolder and period-influenced homes have inspired more customers to go for dark floors.
However, if you're thinking of opting for dark floors, you may share the common fear of closing in the space or making the room feel overdone. Don't worry. We're going to show you that when dark floors are paired correctly, the result will be elegant.
When it comes to light and dark tones in a home, the golden rule is that it's all about achieving contrast and balance. So, let's take a look at our top tips for pairing dark floors.
It's tempting to match your dark flooring with dark furniture but try to avoid this so that the room is not too dark overall. White and grey furniture against dark floors can sometimes look stark.
Instead, when selecting furniture, go for wood that's a few shades lighter than the floors, such as maple, beech, or oak. Furniture that is a lighter, warmer tone, will really compliment a room with dark flooring. 
Interior experts agree that dark floors don't generally pair well with vibrant colors, yellows, or pastels. 
With dark floors, you'll need to select a pale color for your walls to achieve a soft contrast and airy feel. Try off-white, taupe, cream, cool blue, and beige – these will all give a bright, reflective image that looks amazing next to dark floors.  Light-colored walls ensure that more light is bounced around the home, making it naturally appear more bright and more spacious.
To complement dark floors, leafy plants give a very natural look and remind us of the woods or nature. Don't worry if you don't have green fingers, because some of the artificial plants these days are very realistic!
Perhaps adding a hint of nature works so well because the color green pairs well with dark wood, or maybe it's because plants create an earthy feel and give us an outdoors vibe. Either way, it looks gorgeous. 
Soft furnishings and accessories
To finish the look, add some texture to a room with dark floors by opting for throws, rugs, cushions, and accessories in deep, warm shades. This will look great against the dark chocolatey hues of the floors and will create a more cozy, welcoming feel.
Helping you is our pleasure
Unlike the big box stores, we offer a personal touch. We are always on hand to help you with your flooring and kitchen choices, and our experienced team has a wonderful eye for interiors. Ask our opinion on what pairs with what, and we will be excited to talk about your next project. That's because we're honored to help. 
Give us a call or pop into our showroom to explore the flooring of your dreams.