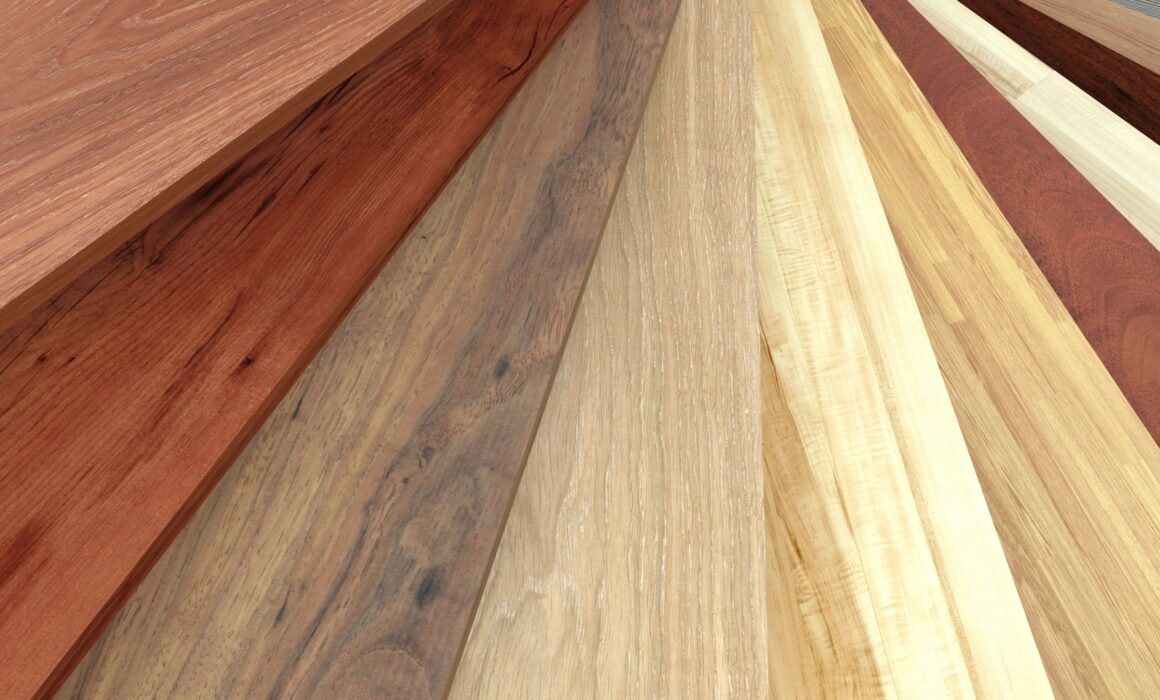 So, you've dismantled the Holiday decorations and untangled the lights from the tree. Is the house feeling a little bare and in need of some TLC?
Perhaps you were home more over the holidays, cleaning and prepping, and you noticed that the décor needs a refresh. Maybe you had family and neighbors over to the house and realized that the floors have seen better days. 
Well, if you've got an eye on new floors, you'll want to make a choice that not only will be on-trend but that's going to last. Let's take a look at what's hot in flooring for 2023: we've got 7 key trends to watch. 
Stone flooring for kitchens
Large flagstone tile flooring is going to be big for kitchens this year. The inspiration comes from estate and country homes, and we think it adds a touch of class to any kitchen. These natural stone slabs are hardwearing and timeless. Sandstone buff and limestone will be particularly popular, with a neutral palette.
Wooden floors in a herringbone style will dominate the flooring market in 2023. This also makes for a timeless and elegant option for laminates and vinyl. It's predicted that herringbone flooring will really soar in warmer tones such as oak, rather than the cooler greys and whites. 
Beige is making a comeback
Grey dominated a couple of years ago, and we saw it in every showhouse and interior magazine. Then warmer tones then crept in, and it looks like this trend will continue. 2023 is the year of the beige, folks! We're big fans because warm colors give a cozy, welcoming feel. Watch out for warm beige tiles, laminates, and vinyl. 
Consumers are more likely to opt for environmentally friendly, sustainable products these days, and that includes flooring. We're pleased to see this trend continue in 2023 because it's good for everyone's budget and the planet. Examples of sustainable flooring include cork, wood from sustainably managed forests, and recycled materials. 
Thanks to advancements in state-of-the-art machinery, tiles in a massive 1200x 600 will be heavily featured. Anyone who finds grout lines annoying will certainly cheer this trend on. Many interior designers preach that width can make a space look bigger because the eye follows the share of the tile. This trend will certainly do wonders for smaller kitchens. 
In 2023, homeowners need good value and durability, while also having style and choice. That's why waterproof vinyl flooring grew across the global flooring market and is set to continue its reign into 2023 and beyond. As demand soars, manufacturers keep up with production and choice in styles and colors. Vinyl in warm colors and herringbone will be more popular than greys and whites. Patterned vinyl, especially blues and monochromes should also be ones to watch in 2023. 
In 2023 it's expected that people won't be able to get enough texture when it comes to interiors. Think of anything touchy-feely and you've got the picture. For flooring, this means anything that has grainy, rustic, tactile material. Reclaimed wood will continue its popularity for this reason.
Ringing in the new year
We've been fortunate to help the people of Pinellas County choose floors that suit their homes and businesses since 2005. We've seen trends come and go. The important thing is to go for flooring that will stand the test of time. That's why we take the time to listen and figure out what flooring suits the person's lifestyle and needs.
Perhaps that's why more and more are choosing to turn away from the big box stores and opting for the personal touch. We're grateful that our customers return year after year and tell their friends about us. We are honored to help. 
Give us a call or call into our showroom to explore our on-trend, practical, and affordable flooring options.