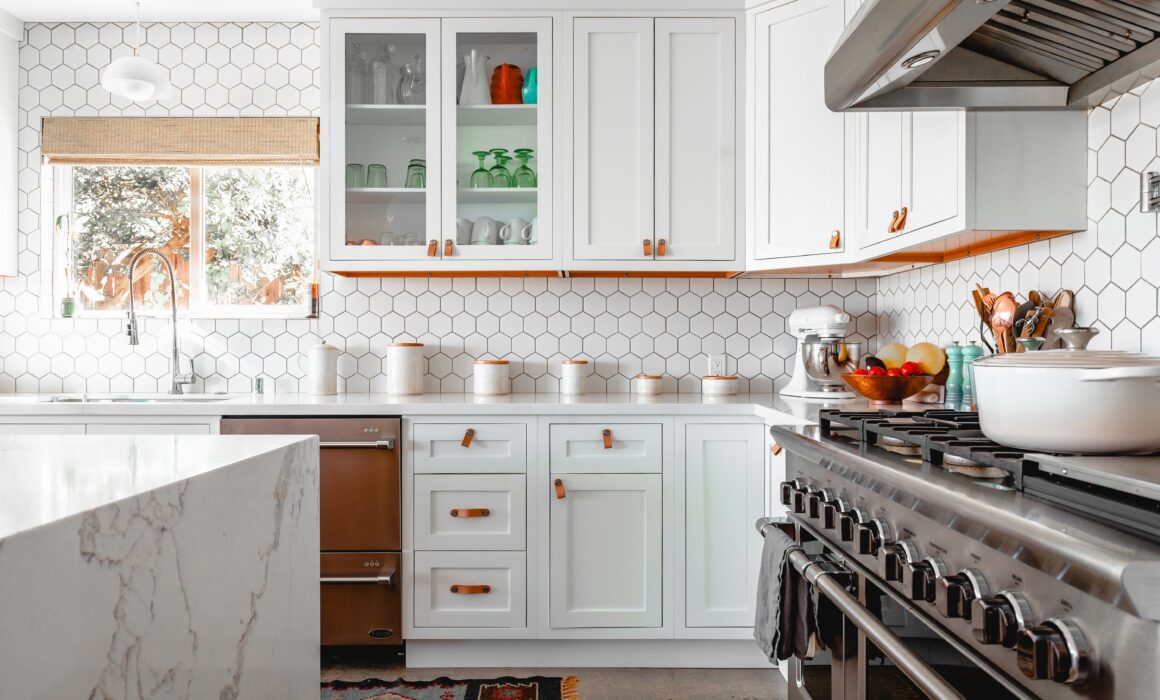 Word has spread on the stylish and functional kitchens that we stock, and we are so proud of our recently completed projects. One of the best things about updating a kitchen or bathroom is a big difference that those little touches can make. 
Take backsplash tiles for example. They're the perfect way to spruce up a tired kitchen or bathroom, finish a project, or inject some style. They're also essential when it comes to keeping your home protected from kitchen and bathrooms spills. 
Here's what we love about backsplash:
So practical
Wherever there are splashes, you need a backsplash, and the rooms that get the most traffic in your home are probably the bathroom and the kitchen. 
Think about it. How many of you have run the bathroom sinks and showers or cleaned off something muddy only to see water splashing all over the walls? Don't you just hate it when you empty your cup into the dishwasher and the wall gets coffee splashes? Are you terrified of stirring that Bolognese sauce as it bubbles up so close to the kitchen wall?
We've all been there, scrubbing splashes off the walls – pasta sauce, mud, or even just water stains. When rubbing with a cloth doesn't work, we're left with a mark that catches our eye every time we pass, and we vow that this is the absolute last time we are repainting the wall. 
Backsplash prevents all that hassle. Just wipe them down and they're as good as new.
Pro tip: the larger tiles are easier to clean and keep looking fresh when compared to the small mosaics. 
So stylish
A customer recently told us about moving into a home she had inherited. Although the kitchen and bathroom were functional, both of these rooms were bland. She wanted to put her own stamp on the house, making it feel more like her own. A new backsplash was an inexpensive way to do just that.  
There are so many colors, shapes, and patterns to chose from, making backsplash the ideal opportunity to showcase your own taste. 
Choosing the right backsplash
Porcelain and ceramic tiles are popular as backsplash choices. That's due to the huge selection, and because they're durable, easy to clean, and water/scratch/heat resistant.
When it comes to choosing a backsplash, you can match existing color schemes or dream up entirely new ones, the choice is yours. Perhaps you have always admired farmhouse chic, or dreamed of a modern, sleek bathroom. 
Many people opt for a pop of color, or a fun, statement backsplash tile to add a vibrant, on-trend look. However, if you already have a strong color or pattern in the room, think about how they'll look together. 
Make a splash!
So, if your kitchen or bathroom is next in line for a shake-up, remember to make the backsplash a part of your master plan. And don't worry, we are here to help and are happy to steer you in the right direction with our eye for design. After all, that's what we've been doing since 2005. You just don't get that kind of personal service at big box stores, and our prices are better too. 
Get in touch, call in, browse and chat.