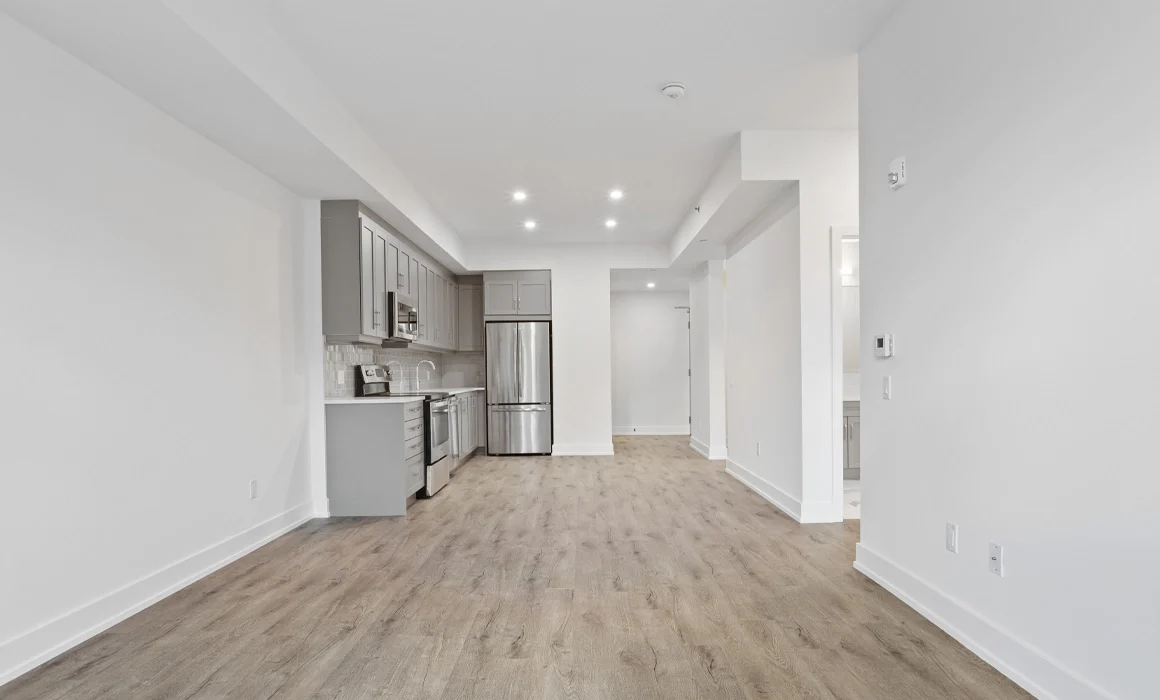 We're proud to be your trusted, local flooring experts, and our hearts remain in Pinellas county, but don't let our focus on the local community fool you. We've got to stay on top of what's happening in the wider world when it comes to flooring. That's why we've got our finger on the pulse of the flooring market and we're excited to share some key trends with you.
The global flooring market may have taken quite a hit thanks to the global pandemic, but boy is it booming again. In fact, as the world recovers, the global flooring market is tipped to grow to $517 billion in 2028.
We blogged recently about the key flooring trends for 2022 and saw that light, warm tones, wood-look, and low-maintenance flooring options are all trending right now.  Here are 5 key things to know about the global flooring industry today:
There's a flooring boom
The growth of the flooring industry is thanks to a boost in construction and remodeling, and also the demand for residential buildings, commercial amenities, healthcare facilities, office expansions, and commercial spaces like gyms. Hey, everywhere needs floors!
Vinyl is having its time
We're seeing an increase in vinyl flooring in both residential and non-residential settings. The surge can be explained by the fact that people truly love the fact that it's water-resistant for accidental spills, easy to clean, affordable, easy to install, and durable.
The environment is in the spotlight
The flooring industry is becoming more aware of the waste products that are generated by manufacturing flooring products, and the proper disposal and recycling needed. Many manufacturers are getting on board with more responsible practices and are conscious of pollution, environmental impacts, sustainability, and biodiversity.
Ceramic tiles are leading the way
What the flooring industry calls "non-resilient flooring" is expected to be the leading segment going forward. For example, ceramic tiles are forecast to increase in demand, thanks to the continued recognition of their protective layer on their surface, making them impervious to pigment and water damage. Folks love that the tile's hard surface means they're easy to clean, with no allergy concerns, and are low maintenance. No wonder they're popular, especially in kitchens.
Laminates will be big
We're not surprised to see that laminates are set to continue their popular streak in the global flooring market. Across the world, consumers continue to see laminates as an excellent alternative to stone or wood, they're easy to install, and are a low investment.
New technology, new generation
We get excited when we learn about continued investment, research, and development in flooring around the world. People have new flooring varieties to choose from that are more durable and stronger than their flooring predecessors.
We're seeing more color, texture, and finish coming from manufacturers along with new easy installation techniques.
What about the US flooring market?
North America is equally seeing a rise in commercial buildings, healthcare facilities, and homes, which is having a knock-on effect on flooring demand. The well-established construction industry in the US coupled with the increased demand for single-family homes explains the boom.
And did you know that the US flooring market is currently standing at a staggering $48 billion in 2022? That's a whopping 13.17% of the global market.
Shop local, think global
Flooring is the largest surface in your home, so it's important to pick the type that best suits your lifestyle, taste, space, and budget.
We're always happy to help you choose and give an honest opinion. We love to chat about redecorating plans, and we will serve you with years of expertise.
Give us a call or pop into our showroom to explore our wide and affordable range of flooring. We've got a world of flooring at your feet.