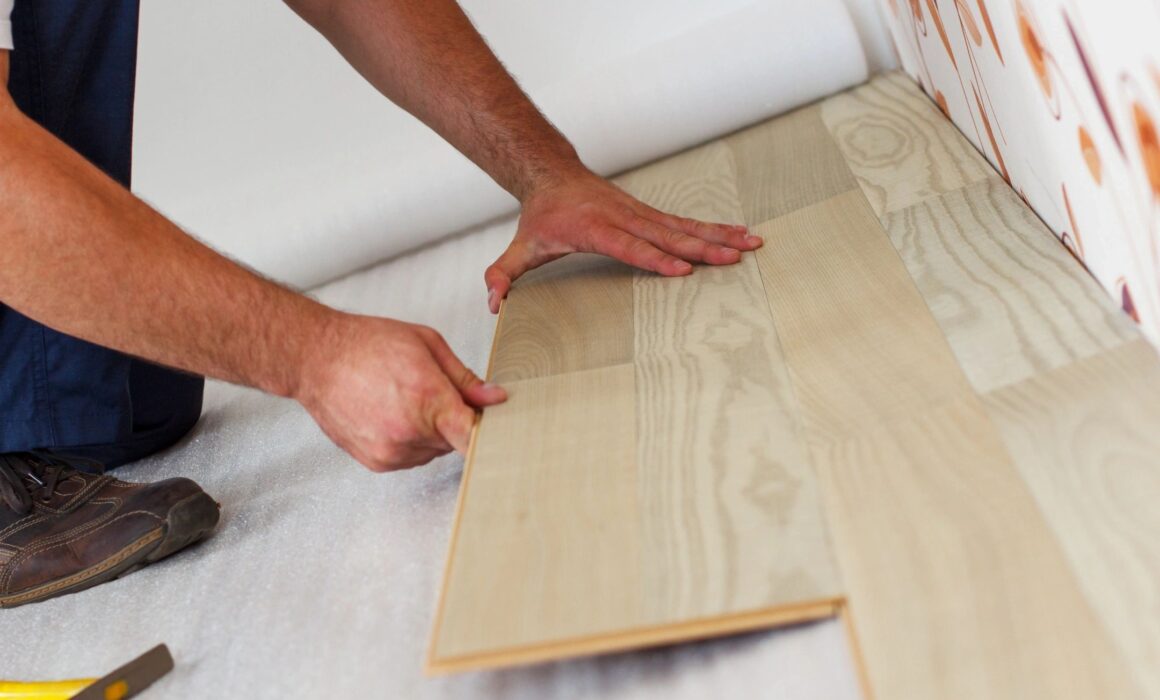 The numbers have been crunched, and the results are in: vinyl flooring is the one to watch over the next few years. 
Vinyl has won the hearts of so many that it is set to reach an estimated $21.7 billion in 2027 in the global flooring market. In fact, the vinyl flooring market is likely to grow by around 7.5% between now and 2026. 
Let's look at why vinyl is so popular, and what we can expect from its bright future in flooring. 
Why is vinyl on the rise?
A recent study issued by ReportLinker called 'Trends and Forecasts for Vinyl Flooring in the Global Construction Market' shows that vinyl is growing in demand for both homes and commercial spaces. 
So, why the rise in popularity? Well, the major drivers in this impressive growth are due to a rise in residential construction and renovations. The main emerging trend which has an impact on the growth of vinyl as a flooring choice is the growing popularity of loose-lay flooring. The biggest rise in vinyl globally will be in the US, due to rising investment in single-family construction.
The major vinyl flooring manufacturers have been investing in technology, product development, and reducing costs. The result is a superior product when it comes to slip resistance, waterproofing, and ease of maintenance. With the quality of vinyl increasing all the time, and the variety of styles available, we can't wait to see what they'll come up with next.
Although most of us think of vinyl for our homes, the biggest buyers of vinyl are predicted to be non-residential, in other words, offices, hotels, educational institutions, and hospitals. 
The future's so bright we gotta wear shades
We're proud to tell you that we've stocked an impressive selection of waterproof vinyl flooring for years now, and we have always been happy to recommend it to our customers for lots of reasons. I mean, you could say we knew vinyl before it was famous. 
Earlier in the year when we looked ahead at the predictions in flooring, we saw that vinyl was tipped to be a top choice for 2022. Sure enough, we've seen a positive trend in sales, and we were not surprised to see vinyl flooring soar. Like we tell folks in our showrooms every day, it's resilient and durable, and it's going to last the test of time. 
The feedback we get from customers who have opted for vinyl is remarkable. Some tell us that they love how quiet vinyl flooring is underfoot, choosing it for their office to reduce noise levels. The sound-insulating underlay makes all the difference. The confident DIY crew loves to tell us how easily they managed the installation. Others tell us that they love how low maintenance and affordable it is. Many say how vinyl simply looks gorgeous in their home, and how it looks so much like wood. 
But most of all, people always tell us that they just love vinyl because having waterproof flooring in a busy home is simply a lifesaver. It's an ideal choice for kitchens, basements, and bathrooms – anywhere where flooding might occur. 
A world of choice
At Flooring Liquidators, we love helping people choose the flooring that's right for them. When it comes to vinyl, we have a great choice in beautiful natural tones, and we predict that there will be more even choices in vinyl in the future. 
If you aren't quite sure which kind of flooring will suit your kitchen, office, playroom, or bathroom, we'll be delighted to talk you through your flooring options and give our expert opinion. We have helped so many homeowners with their flooring projects over the years, it's a passion for us. Let's talk today.