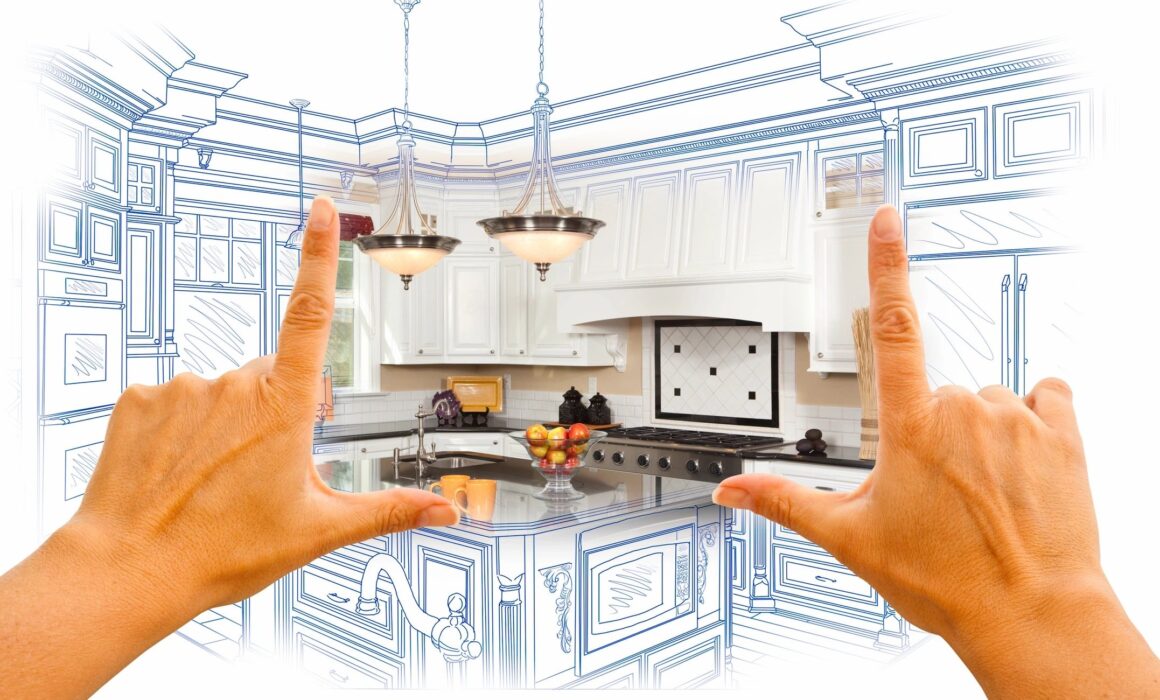 Thinking of selling? Getting your home ready for the real estate market is a lot of work, and no doubt you're decluttering, cleaning, and prepping to create those perfect pictures and get your home showhouse ready.
But did you ever consider updating your kitchen before you sell? A beautiful kitchen is a wonderful asset to any home. We're looking at how a new or updated kitchen can really boost the value of your home, and what kind of kitchen upgrades are best.
Return on investment
Statistics show that a new or upgraded kitchen will boost the sale of your home. Better Homes and Gardens say that homeowners can expect a 52% return on their investment in a new kitchen when they sell their home.
Www.Moving.com found that the smaller renovations such as replacing cabinets will see a 77% return on investment.
Stand out from the competition
One thing that's guaranteed to make your home stand out from the other homes for sale is a new or updated kitchen. The kitchen is one of the most important rooms that people consider when looking at a property for sale. 
If your kitchen cabinets or countertops are looking tired or dated, potential buyers may consider that as work they'd have to tackle if they buy the home. Be the home that stands out from the rest, with a shiny new kitchen.
Increased function
If you plan on staying in your home for years to come, upgrading the kitchen adds so much value to the home. A new kitchen increases the aesthetics and functionality of your home.
A new kitchen can offer better storage and work or food prep areas. The kitchen is the room we often spend the most time in. We cook there, eat there, work there, host parties there, or help the kids with their homework at the island.
Top kitchen upgrades
If you can't manage a full kitchen replacement but want to refresh your home there are plenty of things you can do that won't cost the earth. Here are the top things that you can do to bring new life to your kitchen. 
Replace the cabinets
Chipped, shabby, or ill-fitting cabinets look tired and don't provide you with optimum storage space. Replacing cabinets, painting them in a fresh color, or even just replacing the doors or handles can really change the look of the kitchen.
Replace the flooring
Cracked tiles, warped floorboards, or dated linoleum are going to bring down any kitchen. For kitchens, you can't go wrong with

waterproof vinyl

,

laminates,

or beautiful

tiles.



Add an island
An island is a wonderful focal point of a kitchen and it adds countertop space and storage. The island is a great place to work or sit and chat and can make a kitchen look bigger.

Replace countertops
Countertops that are old-fashioned can date the entire kitchen and chipped countertops can harbor germs. A fresh countertop is a great investment but very affordable. Do you prefer quartz, granite, or marble?

The kitchen is the heart of the home
Whether you're selling or staying, a new kitchen is an exciting venture and will add value to any home. 
However, there are so many options to choose from. It's important to go with what suits your lifestyle and needs as well as stay on trend. We are honored to help and guide you. After all, we've been helping with our community's home renovation projects since 2005.
At Flooring Liquidators, we provide stunning kitchens and floors, and we offer quality and value. 
Why not give us a call or drop by our showroom to ask us questions? Check out our cabinets, countertops, and flooring options.