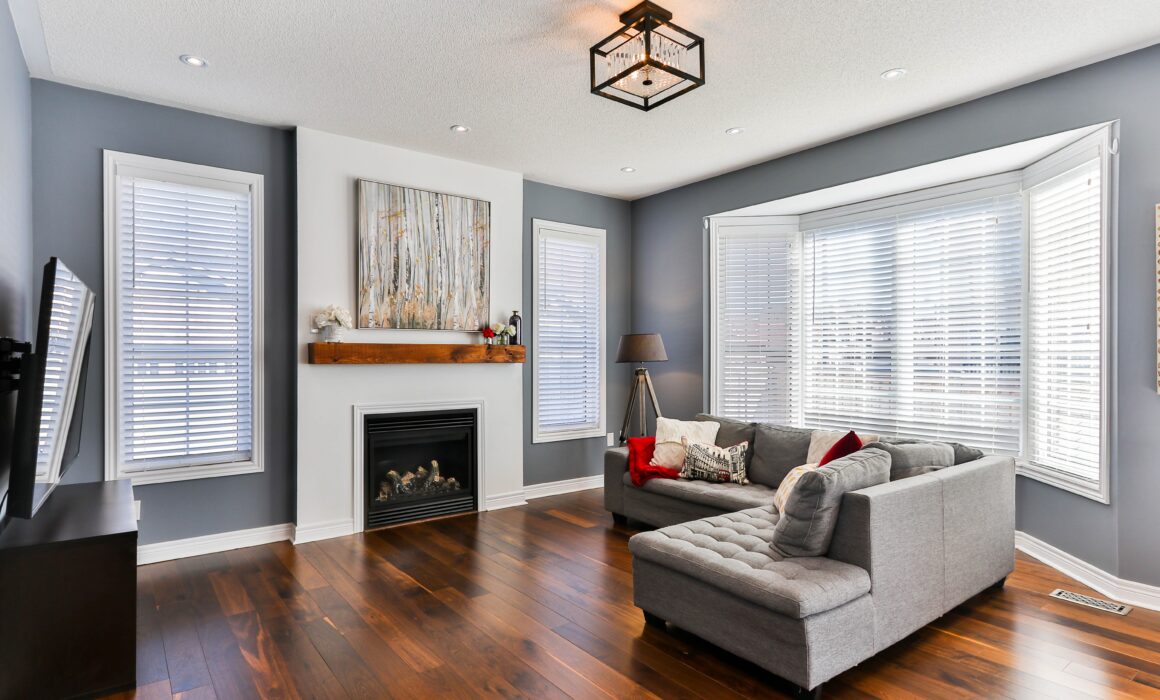 Our Top 7 Quality Goals and How We Know We're Delivering Our Best
With World Quality Day falling on November 8, World Quality Week between November 7 – 11, and November known as Quality Month, we think that now is the ideal time to talk about a subject that's close to our hearts: quality. 
These events are all about raising awareness of the importance of quality and celebrating quality when we find it. The theme of World Quality Week for 2022 (#WQW2022) is quality conscience: doing the right thing. 
Anyone who's ever bought something for their home only to open the box and watch it fall apart soon afterward knows that quality matters. So, let's look at why quality is essential when it comes to flooring, and why we're proud to provide it.
Why quality matters to us
The thing about the flooring business is that if you want to stand the test of time, you need to provide a quality product and a quality service. Our reputation is built on providing quality: we've been doing that since 2005, and we're here for the long haul.
So, how can you tell if you're providing quality? Repeat business is a good indicator, and one of the things that we appreciate most is our returning customers. Great feedback or testimonials from customers means they're happy with the quality. Referrals or recommendations to family, friends, and neighbors also mean that you're winning the quality challenge. 
Our quality goals
Over the years we have based our business on these quality goals:
Quality service
It's important to us that our customers have a positive experience when they call, email, or visit us at the showroom. They deserve interaction with friendly, knowledgeable, budget-conscious flooring experts who can guide them with honest opinions and years of experience.
Quality product
We take time to painstakingly chose the best. Our customers tell us that they're impressed with the quality of the product we supply. The materials that we chose to stock and the trusted brands and manufacturers we partner with are all carefully selected. 
Choice
We cater to all décor styles, tastes, and budgets. We've got plenty of choices to suit every room in every home, office, retail, or hospitality space. We provide helpful guidance with these choices.
Installation quality
We aim to stock easy-to-install products such as laminates which require no glue or adhesive because they simply snap together. We also partner with professional and trustworthy installers. 
Aftercare
When you provide quality, it doesn't end when the sale goes through. We make time for any follow-up questions and concerns – even if it's someone looking for advice on how to clean their new floors, or how to deal with problematic old floors. 
Durability
Quality is something that lasts. That's important to us. We supply laminate floors that can resist the scratches and scrapes of a busy home. We advise our clients on the brands that offer advanced scratch and dent resistance technology, or splash-proof and waterproof coatings.
Flexibility
Quality is dynamic, it's always looking for ways to improve. Over the years, we've listened to customers, and have paid attention to the shifting interests, trends, and technologies in the flooring world.
Gold star standard
Quality is not always something you get in big box stores. We're trusted and local, and we pride ourselves on providing high-quality products at affordable prices. Our spacious showroom in Seminole houses tiles, hardwood, laminate, and vinyl flooring, in addition to kitchens. 
For questions, advice, or a free estimate, call us at (727) 394-8750, email contact@flooringliq.com, or just drop by. We're happy to help.