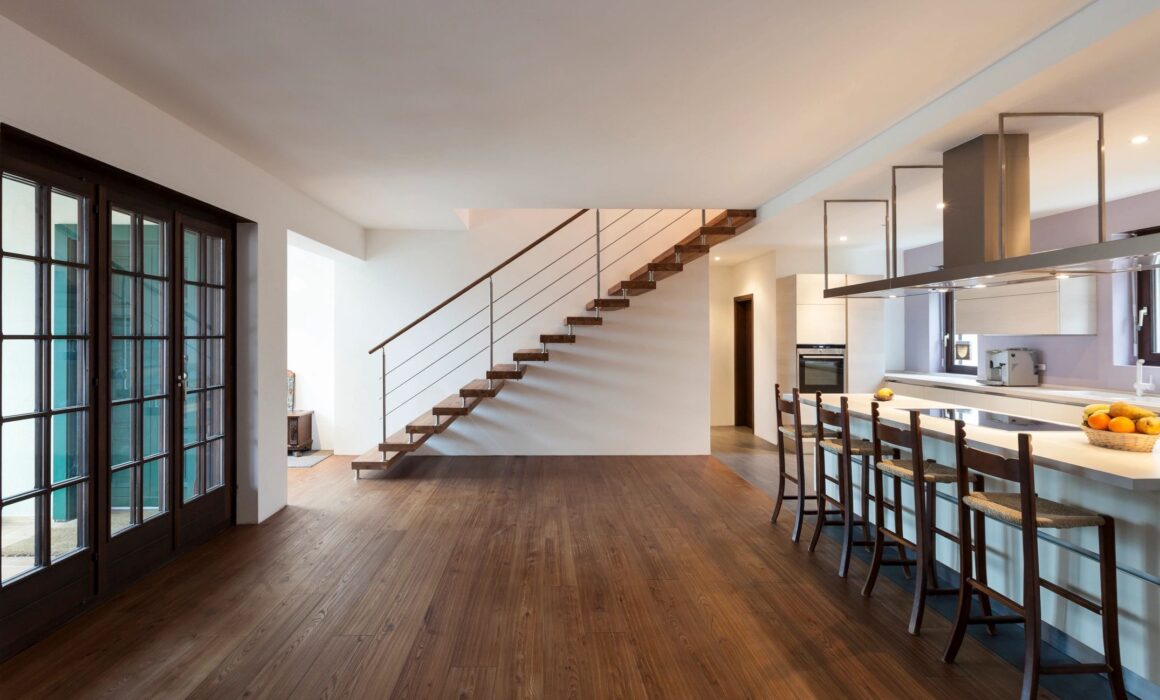 If you live in Florida – the Sunshine State – you already know that it's one of the warmest states. Our average daily temperatures hover around 70 degrees but things really heat up during our wet season, May to October. 
June, July, and August prove to be too hot to handle for some, with temperatures almost always hitting 90 degrees or more. Before air conditioners were so popular, most of the state shut down for the summer, with hotels and resorts closing their doors until the temperature cooled. 
These days, we all have our own ways to cope when the sun is scorching down. Many survive life in the hot zone with desk fans, air conditioners cranked to the highest setting, cold drinks, and dips in the pool. For some, the heat becomes too much, and many Floridians flee the heat for the Northern states that are enjoying a cooler Spring, such as the mountains of Northern Georgia. 
Thankfully we are not limited when it comes to finding flooring that can last for years, stay cool, and look beautiful. Let's look at the best flooring options to suit homes in hot and humid climates that will cope with heat and moisture.
Hardwood floors can warp in humid climates due to moisture if poorly installed, making them sometimes expensive to replace when there's an issue. If you're replacing your flooring, consider luxury waterproof vinyl. Vinyl has come a long way and manufacturers have developed the technology so that it is the most durable option. Moisture absorption is not a problem. Vinyl flooring comes in layers, which means that it stands up against humidity, heat, and high traffic. 
The good news is that luxury vinyl is surprisingly affordable, easy to clean, and comes in a huge selection of styles and colors. Vinyl flooring that looks like hardwood is a popular choice, and it's versatile and looks great in every room of the house.
Tiles are cool underfoot, making them a lovely comfortable choice in your home, especially on hot and humid days. Tiles are water resistant, so they are ideal in kitchens and bathrooms. From a style point of view, tiles are a classic that will look amazing for years to come.
Porcelain tiles are a great option because they offer a hard, durable surface for hot climates. Porcelain is harder than ceramic, so its high density makes it long-lasting. 
Ceramic tiles are a great option also, especially if the room is not in direct sunlight. Several ceramic tiles look like more luxurious flooring such as travertine but are more affordable.
Come home to new floors
Flooring Liquidators have been serving Pinellas County since 2005, and we have lived in Florida all of our lives. You could say we've acclimatized to the heat by now! We understand that Florida has subtropical weather and extreme humidity all year round and we know what flooring suits you best. 
Now, imagine escaping the heat for a cooler vacation and coming home to new, cool floors. No need to keep dreaming because we can arrange this for you. Just pop into our showroom and let's talk about the kind of flooring that will not only suit your home but will stand the test of time in this hot, humid climate of ours. 
It's important to us that we direct our customers to floors that they will love. Whether you're hoping to update your kitchen, bedroom, or living space, get in touch for a free estimate. Our team is expert at guiding you to flooring that suits your budget, taste, and the Florida heat. 
Cool, right?