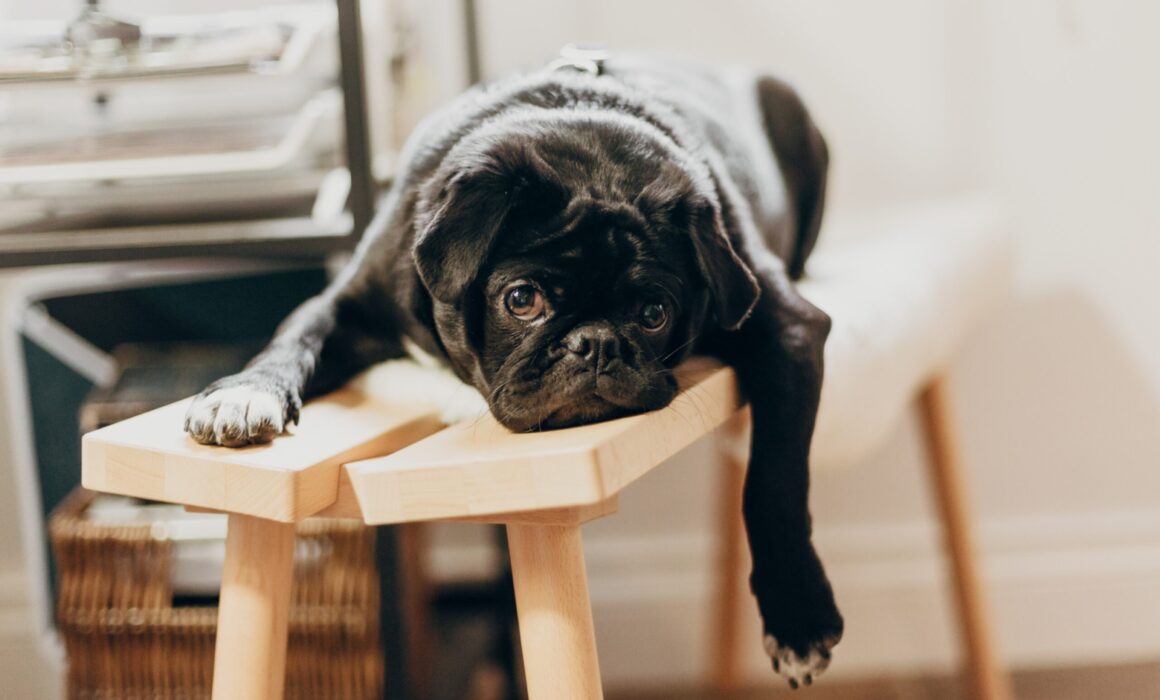 No need to get up, we just wanted to let you know that August 10 is National Lazy day. A chance to kick back and relax – or at least take a well-deserved coffee break.
Sure, couch potatoes will love it. But we're dedicating this one to all of the hard-working folks out there who have been breaking their backs all year and just need a tiny excuse to be lazy. Even if it is just for one day.
I mean, Garfield would love it.
So, for just one day let's enjoy taking the easy path for once. Let's take a well-earned rest. Life throws us enough challenges, right? We can get back to the daily grind manana. 
We can take the easy road when it comes to flooring. So, sit back, sip your coffee and let us walk you through the types of floors we adore because they're easy to clean, maintain, install, and choose. 
Easy to clean
When you invest time, energy, and money into a new floor, you want to kick back and enjoy it. Hey, you might even want to throw a party to show it off. You don't want to spend the rest of your life cleaning floors, right?
If so, go for Tiles. They're so easy to clean and the bathrooms and kitchens will look great with minimum effort. You'll get years of sparkle and shine with zero fuss. 
If you've got children running around the house, no doubt you feel like you're constantly cleaning up spills and splash marks. We hear you! Make life easier on yourself and invest in practical and easy-to-clean waterproof flooring. You can thank us later. 
Hey, less time cleaning sounds good.
Easy to maintain
If you're a pet owner, you'll want a floor that you can keep looking its best, despite the hair and nails of our beloved furry friends. Otherwise, a floor that can't cope with accidental spills, hair, and scratchy nails is going to be a headache to maintain. Waterproof luxury vinyl is the way to go. 
If you're a beach lover, you want to spend your energy catching rays and riding waves, not cleaning floors. Yet, sand particles seem to stick to everything and you can't help but notice how floors get scratched over the years. Again, the easiest maintenance option here is the durable and stylish waterproof luxury vinyl.
Easy to install
OK, so you're hoping to install the floor yourself, but it seems like a mammoth task? Do yourself a favor and go for laminates.
People always tell us that they opted for laminate as an alternative to hardwood and that they were so relieved with how easy they were to install. No glue, adhesive, or rocket science degree requires – just click them together.
We also love to recommend them because they're inexpensive, and they have dent-resistant technology and waterproof coating.
Psst! If you're really taking this National Lazy Day seriously, you can skip the simple installation and ask us about a referral to our installation partners. No big deal. 
Easy to choose
Choosing a floor can be overwhelming. These days, there's so much choice when it comes to style, color, and variety. Honestly, you'd need a lie down after a walk through many of those big box stores that offer very little personal guidance or value. 
We've got you covered. Just pop in and tell the experts what you're after. Tell us a bit about your home, your life, and your taste. We can point you in the right direction and stay within your budget. We'll help you to avoid pitfalls and common flooring mistakes. 
The easiest decision you'll make
We offer practical advice, honest opinions, and a free estimate. Simple, right? No fuss, no stress, no hassle.
It's easy to have the floors of your dreams. And you don't have to put much effort in when it comes to achieving perfect flooring. Just phone, email, or visit, and you'll be on your way. But please, don't break a sweat!