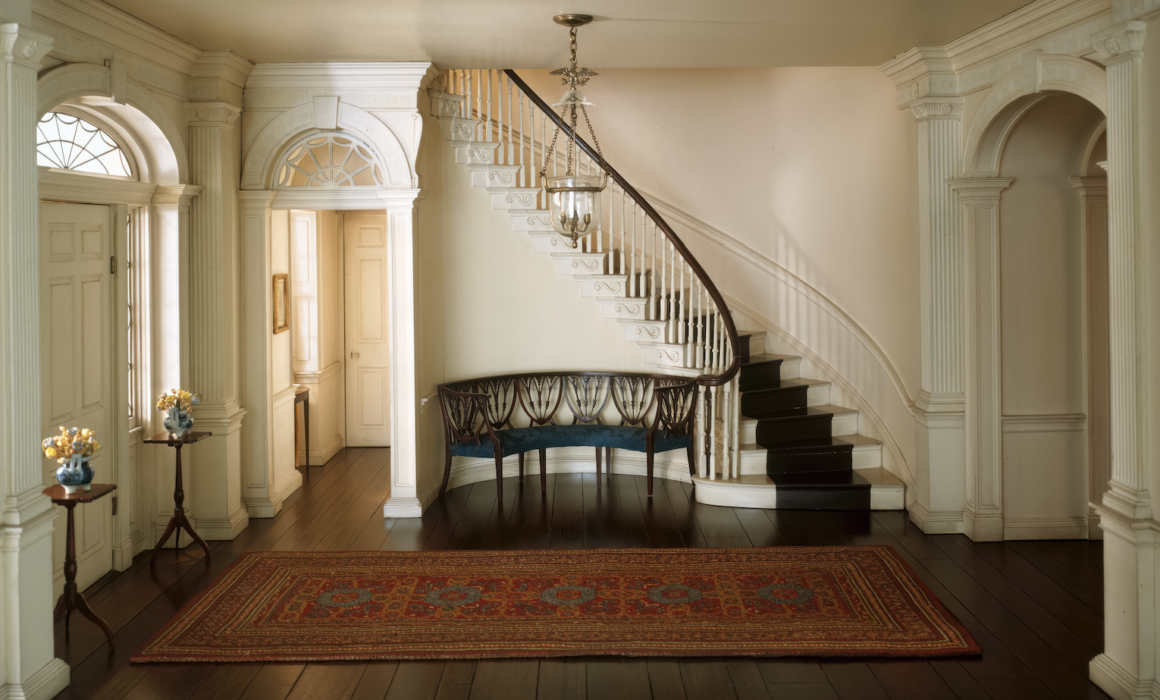 Over the last few months on our blog, we've given thought to the best types of floors for gyms, laundry rooms, kitchens, and bathrooms. Yet we haven't given any mention to a very important and often forgotten space: your entrance hall. 
Today we're giving the entrance hall the spotlight. Why? Because when it comes to making a lasting impression, the entrance hall of your home sets the stage for what lies beyond. Think about it: When a guest first visits your home, the entrance hall is the first space your guests see. Is yours dull, cluttered, dark, scratched, or overdue for a refresh?
Don't worry, it's Flooring Liquidators to the rescue.
Let's look at three fantastic options for entrance hall flooring: tiles, laminate, and vinyl. 
Timeless elegance with tiles
Tiles are a classic choice for entrance halls because they offer a timeless, elegant look that can instantly elevate the aesthetic of your home. Whether you prefer the natural beauty of stone tiles or the sleek finish of porcelain or ceramic, tiles are a top-notch choice.
The benefits of tiles include:
Tiles are incredibly durable and can withstand heavy foot traffic, making them perfect for entrance halls.
Tiles are easy to clean and maintain, ensuring your entrance always looks pristine.
Tiles come in a wide range of colors, patterns, and sizes, allowing you to create a customized entrance that reflects your style.
Tiles are ideal for warm climates like Florida, as they stay cool underfoot.
Affordable luxury with laminate
If you're looking to add a touch of luxury to your entrance hall without breaking the bank, laminate flooring is an excellent choice. Laminate can mimic the look of hardwood flooring or natural stone, giving you that high-end aesthetic without the high-end price tag. Anyone who steps into your home will admire their beauty.
The benefits of laminate include:
Laminate flooring is budget-friendly while still offering a sophisticated appearance.
It's relatively easy to install, making it a great DIY option or a quick project for professionals.
Laminate is resistant to scratches and fading, ensuring it looks great for years to come.
Laminate can emulate various styles, from rustic to modern, allowing you to achieve your desired look.
Versatile Beauty with Vinyl Flooring
Vinyl flooring has come a long way in recent years, and it's now a popular choice for entrance halls due to its versatility and aesthetic appeal. Whether you want the appearance of hardwood, stone, or a unique pattern, vinyl can deliver.
The benefits of vinyl flooring include:
Vinyl is highly water-resistant, making it an excellent choice for homeowners returning from beach days with wet feet. This is all thanks to their splash-proof and waterproof coatings.
Vinyl flooring is comfortable to walk on and provides insulation.
Vinyl is a breeze to clean and maintain, perfect for busy households, and great for preventing the growth of mold and mildew.
Vinyl offers an extensive range of design options, allowing you to achieve the exact look you desire.
Let's make your entrance hall a showstopper!
So, whether you prefer the timeless elegance of tiles, the affordable luxury of laminate, or the versatile beauty of vinyl flooring, Flooring Liquidators has you covered. 
We are always enthusiastic to talk you through your flooring options and we will help you choose a flooring option for your entrance hall that's both practical and beautiful
Get in touch and visit our showroom to explore these options and find the perfect flooring to transform your entrance hall into a welcoming and impressive space. Your home deserves nothing less!